Please click Account Application on below icon and enter Application Flow. (Please be sure you are the customer or the staff of our company before applying, otherwise you would be denied.)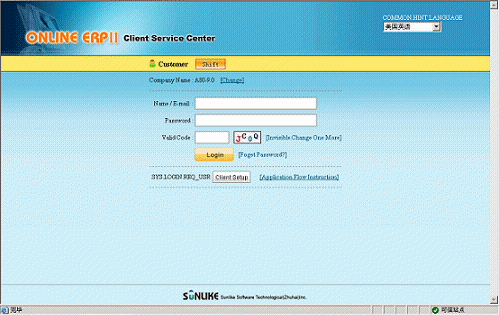 After filled in requested information, click Acquire ID. If the information you inputted were complete, system would remind that you have acquired ID and enable you to check it in the mailbox you inputted just now. (Note: the e-mail you registered must be valid.)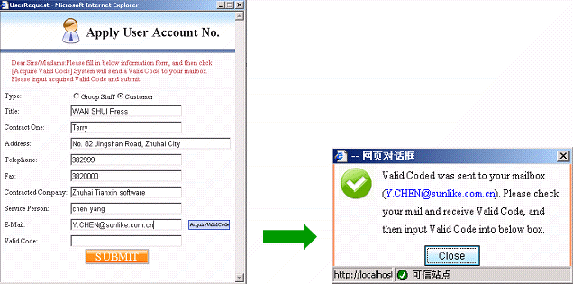 Please login the mailbox you registered to receive the e-mail from system and record acquired ID.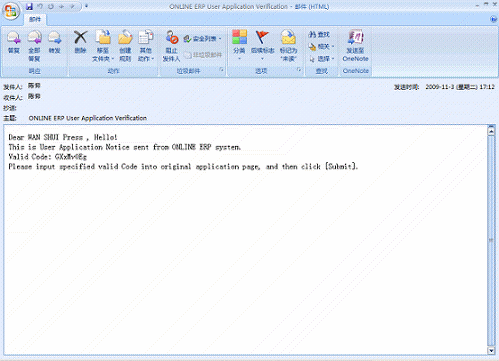 Return to previous Account Application image and input the ID you acquired just now, and then click Submit followed by displaying a window that notifies your application is successful.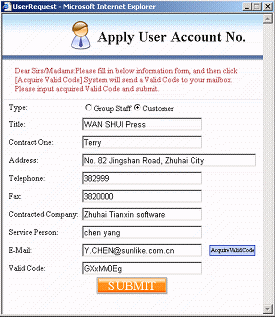 The below window displayed denotes that your application is successful. We will examine and approve the information you applied in a work-day. After approval is finished, our administrator will send a mail attached User Name and Password to your inputted mailbox. Please wait patiently!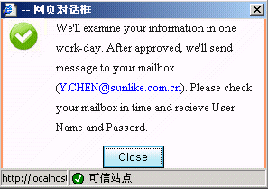 Please login your mailbox in time to check the mail named by "User Approval Result", which denotes your application was passed. Please note User Name and Password, and then click Enter System listed in mail.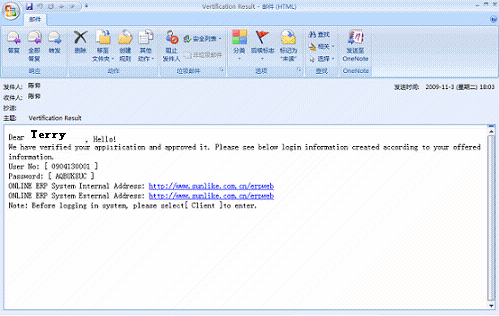 After logged in system, please input User Name and Password you acquired, click [Enter] button. Because this is your first time to enter, system would remind you to change password. You should input the password mail offered into [Old Password] and set your new password in [New Password] and [Password Confirmation] followed by clicking OK, then system would display [Changed Successfully] to indicate original password has been changed already! Next, you can enter system with new password and begin to use ONLINE ERP.